Market Advantages
Racine's location on Lake Michigan, within easy commuting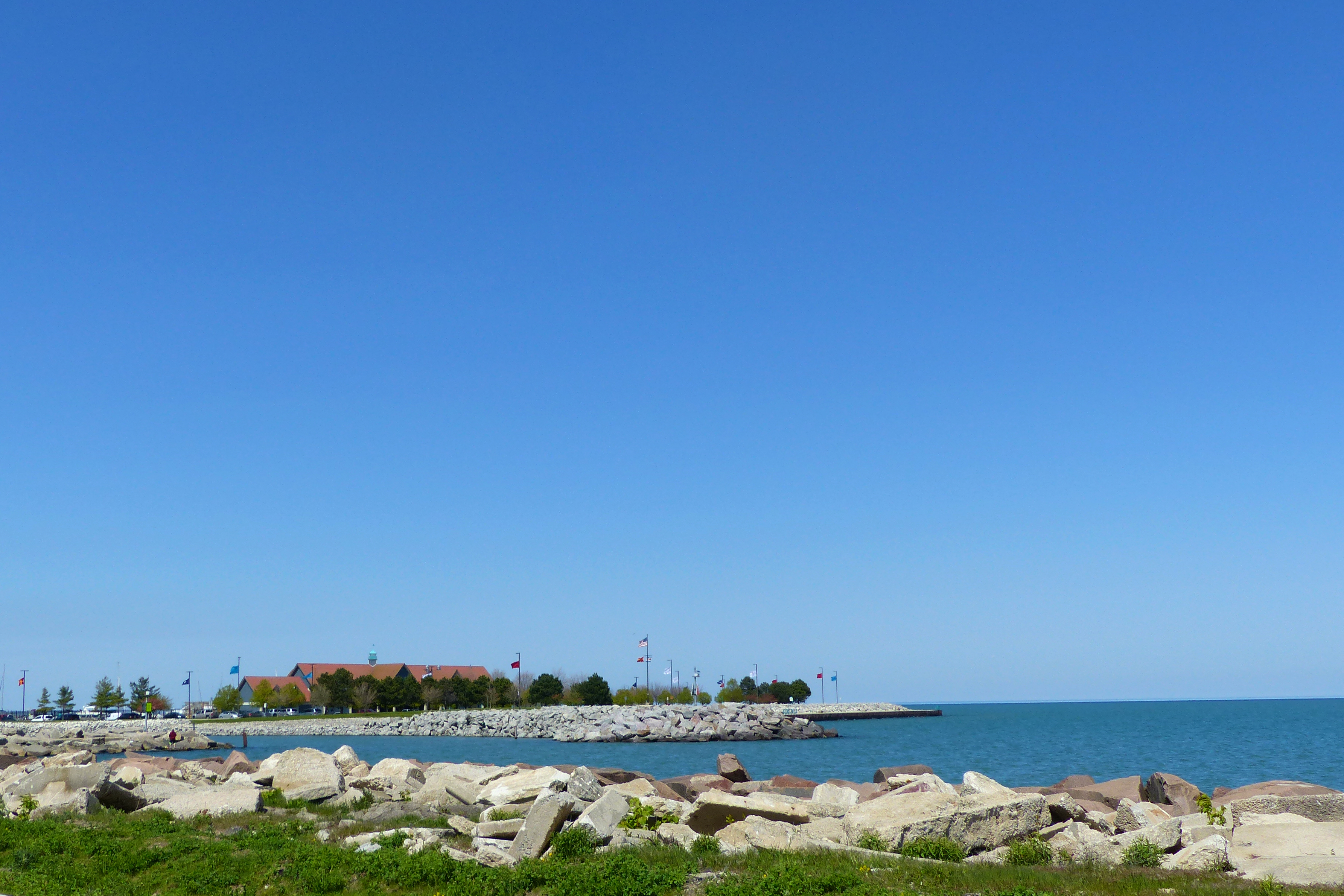 distance of both Milwaukee and Chicago, makes it an attractive location to base your business. Racine is the home of internationally respected companies, a vibrant and lively downtown and revitalizing neighborhoods. A strong history of innovation and hard work continues with our evolving economy and our affordable housing costs are advantageous in regards to the renewed interest in an urban style of living. The cost of living in Racine is at or below the national average and we have all of the services and amenities you'd expect from a city of our size. We have a talented workforce, a large network of business support and financing partners, and a community full of people dedicated to Building Up Racine.
The Build Up Racine website was developed to share our story and invite you to join us here in the City of Racine. Our team is excited to discuss your business ideas and needs and to find ways that we can help you move forward on your path to success. Our staff is dedicated to helping you through processes and permitting, which can sometimes feel intimidating or overwhelming. We work with numerous local and regional public, private and nonprofit organizations to help you find training, hire employees and secure financing. Contact the Racine Business Concierge to find out how we can help.
The Latest Racine Area Economic and Market Data Fact Sheets
The Wisconsin Policy Forum has released an analysis of the City of Racine's fiscal condition. The WPF states that this independent, comprehensive and objective report was undertaken to inform discussion among citizens and policy makers during future policy debates and budget deliberations at both the City and State level.
LivingWithinItsMeans_FullReport_Final
Transportation and Distribution
Twenty-five percent of the nation's population is within 600 miles of the Racine area, which offers easy access to all major forms of transportation – highway, air, water and rail. Two interstates, I-94 and I-43, intersect the region, and a third interstate, I-90, passes nearby. The City of Racine is served by several State of Wisconsin Highways and designated Truck Routes, including Highways 20, 38, 31, 31 and 11. The commute times in the metro area are the second shortest for U.S. urban areas. Several large international and domestic distribution companies are located in the Racine area including parcel shipping (UPS, USPS, FedEx), container freight (Lehman, ZMac, National Quality Logistics) and product distribution (Amazon Fulfillment).
Air Service
Regional Airports
Racine's John H. Batten Airport provides services to corporate, business and private aircraft 24 hours a day. The general aviation terminal is complete with U.S. Customs Port of Entry, pilot and passenger lounges, a flight planning facility equipped with computerized weather data and a conference room with audio/video services available to customers while at the airport. Batten International Airport is the largest privately-owned, public-use, reliever airport in the United States.
Commercial Airports
Milwaukee's General Mitchell International Airport is located less than 30 minutes north of Racine's downtown. Ranked as a top 10 small airport, Mitchell International Airport hosts ten commercial airlines with nonstop service to 39 destinations coast-to-coast and 160 international destinations.
Chicago's O'Hare International Airport, rated the fourth busiest in the world in 2014, is only one hour south of Racine.  O'Hare is among a select group of airports worldwide with the distinction of serving more than 200 destinations with direct service to 153 U.S. destinations and 55 international stops across North America, South America, Asia and Europe.
Midway International Airport is located 75 minutes south of Racine. Midway is the regional hub of Southwest Airlines and has 43 aircraft gates on three concourses.
Rockford International Airport is located 100 miles from Downtown Racine. Rockford International offers both passenger and cargo freight services to the region and is the midwest hub for both Amazon and the United Parcel Service (UPS).
Port Facilities
The Port of Milwaukee, located less than 30 minutes from Downtown Racine, handles more than three million tons of cargo per year, serving both domestic and international locations through the Great Lakes, the St. Lawrence Seaway and the Gulf of Mexico via the inland waterway system.
The Port of Chicago, managed by the Illinois International Port, moves more general cargo than any other port on the Great Lakes and is ranked in the top 40 busiest ports in the world. With an annual total (waterborne) tonnage of over 19 million tons, this international port is located less than 100 miles south of Downtown Racine.
Railroads
Freight
Freight service lines in Racine are operated by Canadian Pacific Railway and Union Pacific Railroad. Several major rail yards are located in Milwaukee, Chicago and Rockford, all within 60 miles of Downtown Racine.
Passenger/Commuter Rail
Commuter rail service to Chicago and Milwaukee is available less than 10 minutes outside Racine's city limits at Amtrak's Sturtevant Train Depot. The Hiawatha federal passenger train line offers daily roundtrip trains to Chicago, Milwaukee, the Twin Cities and beyond. Chicago's Metra commuter line connects the Racine area, via Kenosha, to Chicago and nearby suburbs.
Public Transit
The Racine Transit System, now known as RYDE, manages the Belle Urban System, DART Rapid Transit and KRM Commuter Service. Public buses through Belle Urban System transect the City of Racine, offering semi-hourly services during peak hours and hourly service throughout the week. RYDE's KRM Commuter Service synchronizes bus service with Metra Commuter Rail arrival and departure times.